Global University for Lifelong Learning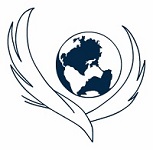 Global University for Lifelong Learning (GULL)
Enabling YOU to make a difference in OUR world
Pathways to Sustainable Community Development
If you give aid – when it runs out, that's it. But if you help people through a process of self-directed change, they will continue and teach others.

Anthony Pogo, Bishop, Episcopal Church of Sudan, in conversation with GULL President, Richard Teare, Kajo Keji, South Sudan 2012
How does self-directed change help with sustainable community development?
There are many reasons why aid programmes designed to support subsistence and low income communities tend to fall short of expectations. Among these, over-reliance on conventional training can lead to dependency and as a mode of assistance, training is less likely to bring about mindset change. Why then is it important to begin by helping recipients to change the way in which they view their circumstances?
Although indigenous communities are able to draw on a reservoir of traditional knowledge, limited scope for personal development (such as access to further and higher education) hinders progress as people often feel trapped by their situation and circumstances. As a remedy to this, active or action learning offers a practical, holistic approach that can be used by anyone and when linked to professional recognition and certification, it encourages participants to move forward by releasing the potential in people to bring about positive change together. The Global University for Lifelong Learning (GULL) aims to foster, recognize and certify self-directed change that is characterized by greater self-reliance, financial independence and by the ability and willingness of participants to share their learning and benefits with others.
GULL has supported the work of national and international development agencies since 2007, providing its action learning and professional certification system in support of self-directed change and community-led development. At its inception, a decision was made to avoid setting-up or replicating costly infrastructure and instead, GULL works through a network of affiliated organizations with on-going relationships with communities. This model is working well and GULL's input is contributing to sustainable community development. If you lead or represent an organization and you would like to use the GULL system, do please visit the GULL website – www.gullonline.org and in particular, the 'Affiliate with GULL' section. Here you will find an affiliation form which is based on GULL's code of practice. Please note that we do not have the resources to engage with individuals or correspond about individual needs or scholarships. GULL only works with groups of people through affiliated organizations
About the Global University for Lifelong Learning
GULL's mission is to provide an inclusive, practical and credible alternative to traditional forms of education and development. GULL does not compete with existing provision, but provides a broader-based, holistic form of lifelong learning with recognized certification that is accessible to all.
Why was GULL established? In short, the world needs a practical, global system for lifelong learning. It is often said that half the world's population live on the equivalent of one US dollar a day. This means that the majority have little prospect of laying an educational foundation for themselves or of making changes to their own situation. The reality for those who aspire to develop themselves without pre-qualification or the means of paying fees and related study costs, is that they face a high entry barrier. Imagine then, a different way – one without barriers – where GULL is the vehicle for knowledge transfer. Unlike money, wealth and physical resources, knowledge that is shared yields benefits for everyone.